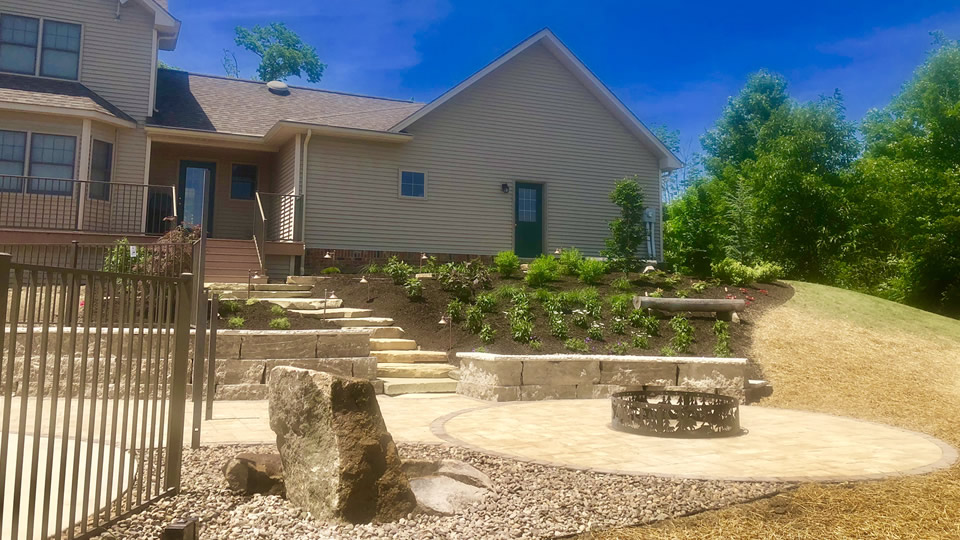 The design process is where we take your dream and transform it into reality. As we work through the process, our focus is to add stability and function to the project by understanding how you (the customer ) will use the area or areas being designed to create harmony, balance, and beauty that will endure the test of time and Mother Nature.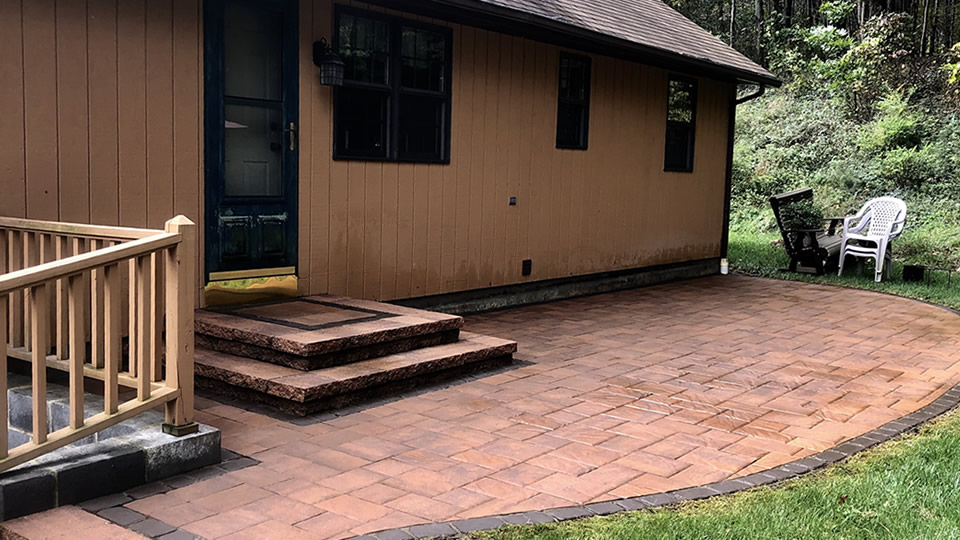 We take a proactive approach while consulting with you to professionally determine any problems that may occur and address them properly. " An Oz. of prevention is worth a pound of cure."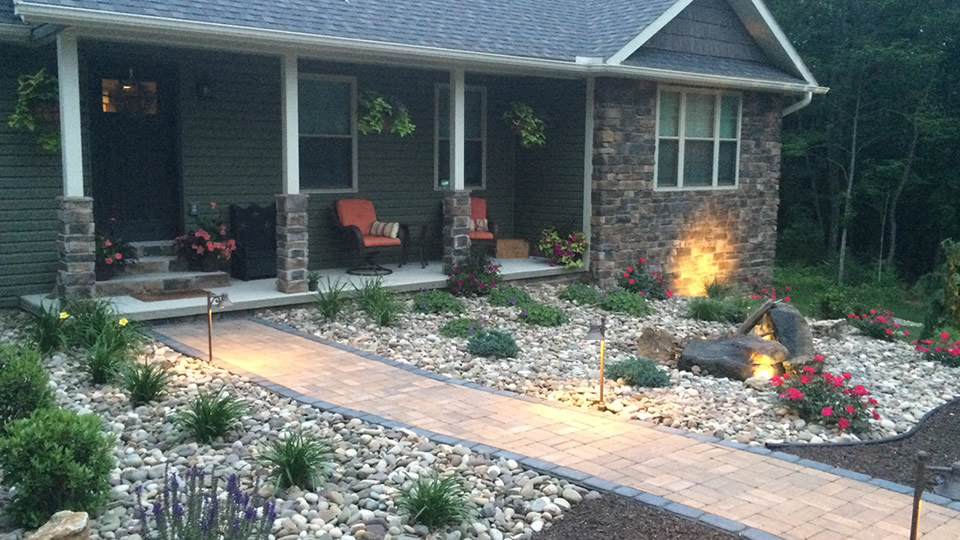 Also, we choose plant material according to growth habit, size at maturity, aesthetics, and ease of maintenance to compliment the integrity of the design.
Contact Us
Give us a call or use our convenient contact form to inquire about our services for your commerical or residential project.
Phone: 1-814-822-2295
Contact Form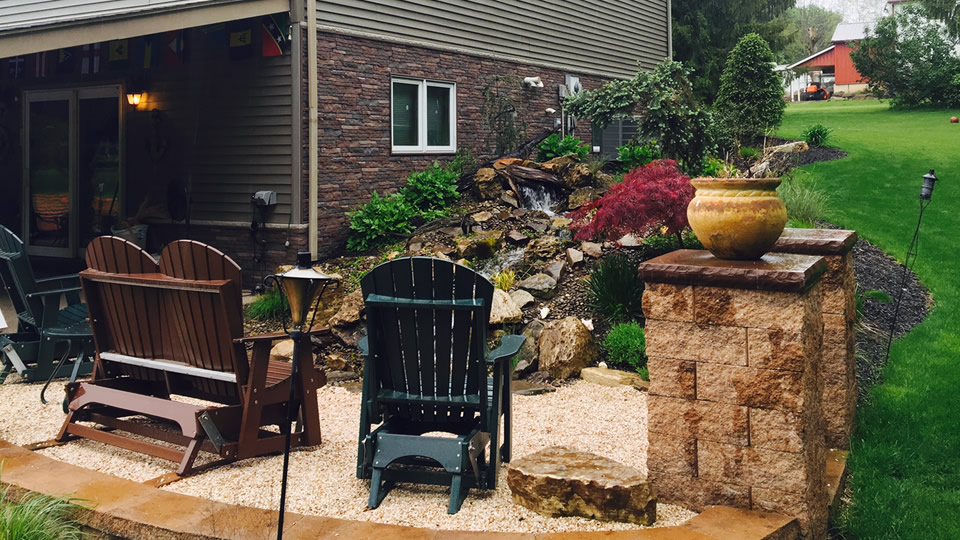 Listed below are some of the projects we have designed and installed:
Outdoor Living Spaces
Walkways and Patios
Retaining Walls
Water Features
Trellis/Pergolas
Fences and Decks
Excavation and Drainage
Pond Design and Installation
Pavers Design and Installation
Patio Pavers
Landscape Design
New Lawn Installation
Planting and Plant Installation
Hardscaping / Hardscapes
Fire Pit Installation
Landscape Lighting
Wall Design and Installation
EP Henry Installation
Techo-Block Installation
---
Testimonials
What our customers are saying...
"As we've come to expect from our experience in dealing with you, the quality is always top notch. "
Link Computer Corp.